---




" NON STOPPING "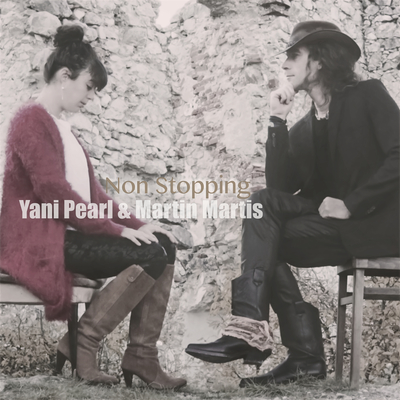 New Radio Single With Official Video

OUT NOW ON STREAMING PLATFORMS





Released November 14, 2021

Non Stopping is about dedication to what you love. As the lyrics say 'if you want it, then stay until the end'.
Rich with harmonic guitars and Celtic drum, inspiring visions of flying dreams, this body moving, eye closing 'symphony' of a song
demonstrates to us why the band describes themselves as playing 'Music for the Soul'. What we treasure is what we give to the world.
Yani Pearl & Martin Martis release their second radio single ' Non Stopping' . This time the band has chosen to extend beyond their live performance repertoire
and expand their sound within the recording studio. Leaning slightly in the direction of Martin Martis as a solo artist the song centralises Yan's vocal,
and intends to deliver an experience specific of the bands undeniable timber that sets them so distinctly apart.


Written and performed by Yani Pearl & Martin Martis
Yani Pearl : Vocal
Martin Martis : Guitar, Bass, Frame Drume, Percussion, Keyboard

---


" TAKE IT EASY "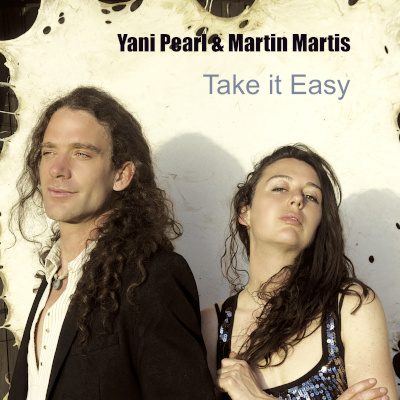 Debut Radio Single

OUT NOW ON SREAMING PLATFORMS





Released December 21, 2020

No matter where we are. We will always sing together!
Every note is a colour and every song is a part of our story.
'Take it Easy' is a gentle smile on a lazy Sunday.
Staged upon the soothing waves of peaceful foundations.
Enjoy, and remember that to 'Take it Easy' is often the wisest thing to do.


Written and performed by Yani Pearl & Martin Martis
Yani Pearl : Vocal, Guitar, Clapping
Martin Martis : Guitar, Back Vocals, Silver Flute, Slide Guitar, Bass, Percussion, Clapping

Article about Yani Pearl & Martin Martis single in rocker.si



" DOES "





Recorded in 2015
Yani Pearl : lead vocal, rythm guitar
Martin Martis : lead guitar, vocals(choir), silver flute



" FIELDS ALL ALONE "





Recorded in 2015
Yani Pearl : vocal, rythm guitar
Martin Martis : lead guitar






" MIMA SONG "





Recorded in 2015
Yani Pearl : vocal, rythm guitar
Martin Martis : lead guitar
recorded live